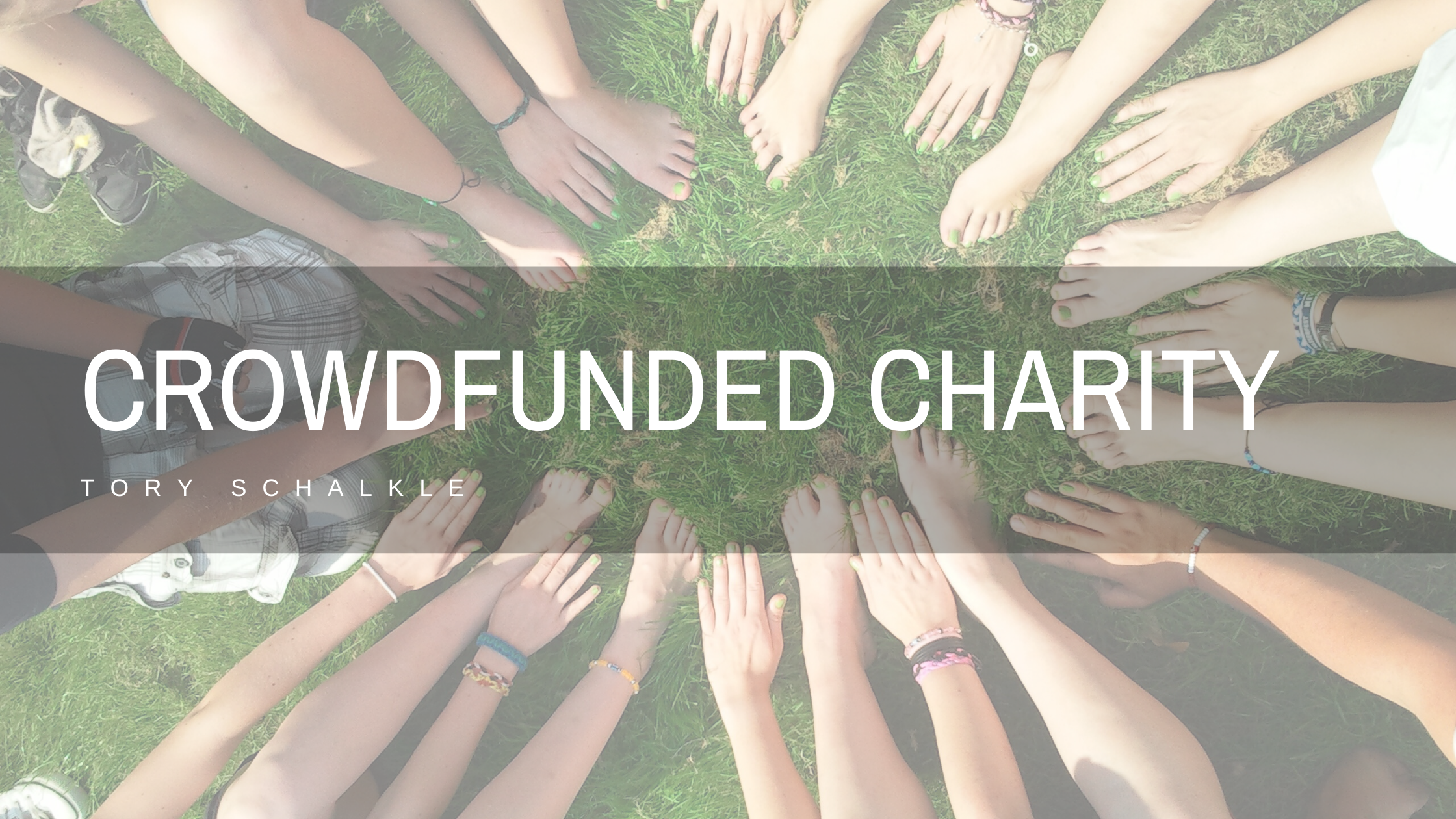 As recently released via IPS News, Tory Schalkle talks about his experience with crowdfunded charity:
Tory Schalkle sits down to talk about his experience with crowdfunded charity and the work he does for his community.
Wayzata, Minnesota / When three children were run down during a high-speed police chase in Minneapolis, Tory Schalkle knew he had to help. The children were in the ER, fighting for their lives, while their parents prayed for help. In addition to the possibility of losing their children, Nicolle & Kyle Peltier faced the prospect of enormous medical bills and a severely altered life for themselves and their 7 children.
Tory Schalkle Discusses His GoFundMe Charity Experience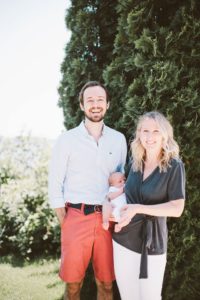 That's when Tory Schalkle stepped in. When he heard about the story, Schalkle immediately jumped into action. Using the popular crowdfunding site, GoFundMe, Tory Schalkle set up a page for Nicolle and her family. He asked members of the community to donate whatever they could to help the Peltier family through this tragedy, and reached out to local reporters with the hope of spreading the word.
In the end, the GoFundMe campaign was able to raise enough money to help Nicolle and her family pay for the medical and legal costs of the incident. Nicolle was beyond grateful that a complete stranger would think to help her and her family when they needed it most. "I'm so thankful," she said.
Tory Schalkle had a few specific things to say about his thought process, emotions, and the ultimate impact his actions had:
– "When I first heard about Nicolle's story, I decided to start a crowdfunding campaign because I couldn't be anything but heartbroken by their story and want to help. This family went from the innocence and joy of a playground to the pain and uncertainty of the ER within mere minutes." – Tory Schalkle
– "As a new dad, that's harrowing…I can't imagine witnessing a child hurt by a senseless crime…That's why my wife and I went online to see where or how to donate and, finding nothing, wanted to establish some small way to help them." – Tory Schalkle
– "Once we set up the GoFundMe, we were overjoyed to see that other people felt the same way. There was an outpouring of sympathy for Nicolle and her family. And how couldn't there be? It was such an unbelievable and senseless tragedy." – Tory Schalkle
– "I wish we didn't have to live in a world where we have to use GoFundMe for tragedies like these, but I knew medical bills can add up really quickly, especially for a family of 9. That's a large burden to bear without additional support." – Tory Schalkle
– "I've done a lot of charity work over the years, but it rarely feels this direct. I just felt grief as a fellow parent. My wife and I wanted Nicole and Kyle to know they didn't need to go through this alone, and that there were people from all over Minnesota who cared about them and their children." – Tory Schalkle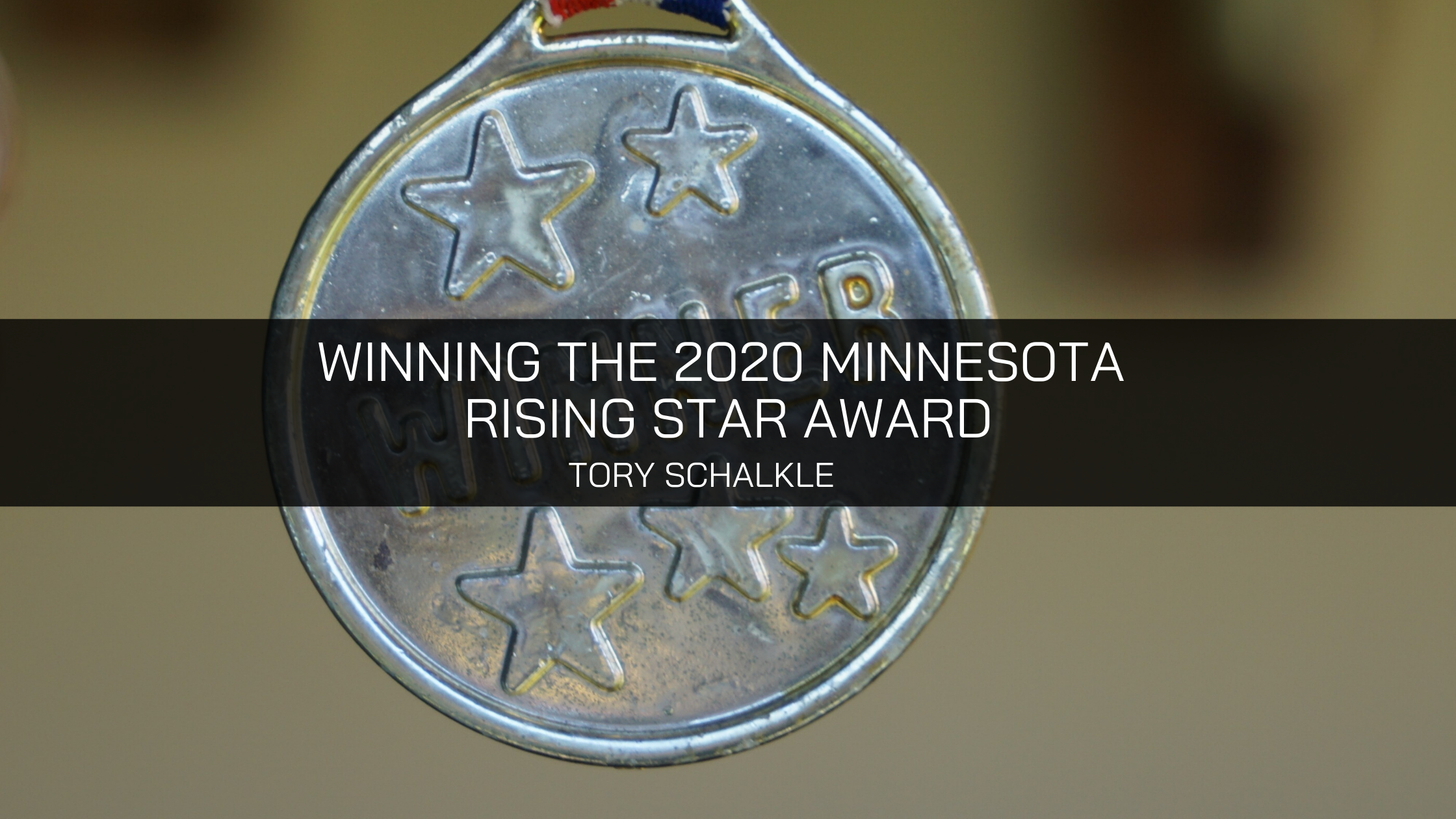 As recently featured on EIN Presswire, Tory Schalkle wins the 2020 Minnesota Rising Star Award:
Tory Schalkle is recognized as one of the top rising stars for the state of Minnesota in 2020.
If it's a business or organization that operates in Minnesota, there's a good chance Tory Schalkle helped develop its strategy in some way. From a Senator to the Super Bowl, retail giants to private equity portfolio companies, small-town parks to a White House awarded charity, Tory Schalkle has had a surprisingly prolific career.
Tory Schalkle Talks Data and Career Accomplishments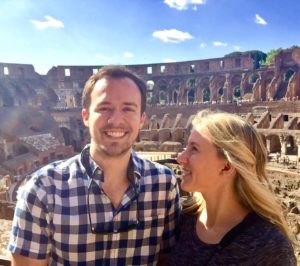 While Tory Schalkle is currently a corporate strategy SVP, his career has spanned management consulting, private equity, two Fortune 100 companies, a U.S. Senator's office, and a think tank. During that time, he led a market entry, advising the COO of the Super Bowl, and ran a $300 million dollar pet supply business.
In addition to his business ventures, Tory Schalkle loves to use data for various aspects of his life and activities. Recent examples range from analyzing which high school sports yield the highest college participation in how GlassDoor reviews correlate to company performance.
Tory Schalkle Turned Down Harvard to Keep a Promise
Tory Schalkle is frequently noted for being collaborative, principled, and conscientious. Peers routinely cited his no-ego collegiality. At Kellogg, he was selected by peers as "Most Trustworthy/Integrity" (an award he has up in his minimalist home office). More telling, Tory Schalkle declined his undergraduate acceptance to Harvard in order to keep a promise to a friend. "I promised we'd both study elsewhere if accepted. We were, so I did. A promise is a promise – as simple as that," he noted.
Tory Schalkle is heavily involved in education. "I grew up hearing that education is paramount – that truth should be pursued and discovered for its own sake, but also that education is a key mechanism for societal enrichment." Tory Schalkle is a member of Kellogg's Leadership Circle, an alumni admissions interviewer for Northwestern University. Additionally, he anticipates being an avid classroom reader at his sons' school.
Tory Schalkle Deserves the 2020 Minnesota Rising Star Award
A Minnesota native and self-described "dedicated dad," Tory says he and his family can usually be found cross-country skiing, biking, or hiking Lake Minnetonka trails. Tory also says he and his wife are unabashed nerds – their first dates apparently involved a PowerPoint presentation and a state crossword tournament. They also love to travel – they have been to over 30 countries and have lived in Hong Kong and Norway.
Tory Schalkle has had an interesting and impactful imprint on Minnesota, from its Super Bowl to some of its boardroom meetings. With his eagerness to tackle big problems and help people, the future seems very bright for Tory Schalkle. That's why he's a 2020 Minnesota Rising Star.